A divorce is two people legally separating from each other — at least in the eyes of the government. That's why people going through the process should hire a divorce attorney. There are steps to the process, and decisions can have a lasting impact on your life. We asked attorneys to share some of their advice, including the mistakes they often see.
Q: What's your most important advice for people going through a divorce?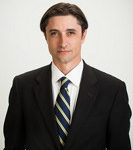 Steve Palme – The Palme Law Firm, P.A.
All of your statements and your interactions with your estranged spouse or the parent of your child should be handled as if the Judge in your case was sitting next to you. If you are saying something that you wouldn't be comfortable repeating in Court, then you shouldn't be saying it.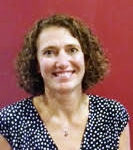 Lisa LeFante – Bender LeFante Law Offices
Divorce is a process. The goal at the end of the day is to be in a better place. Strive for the best result for you and ignore what other people have told you their brother's neighbor's cousin said about his case.
Q: What divorce mistake do people often make that can affect the outcome?
LeFante – Posting inappropriate remarks on social media and sending inappropriate emails to their spouse. Anything in writing can be used against you in court. You need to be extremely circumspect in your written words.
Palme – Many people fail to keep good financial records, and we end up in Court with a muddy or confused picture of their expenses and their assets. It can have a substantial impact on the amount of support that is awarded or the way assets are divided. Know where your money comes from and where it goes.
Q: Child custody is one of the biggest questions surrounding divorce. What advice do you give parents who are struggling to settle this outside the courtroom?
Palme – Think of it from the children's perspective. If you were that 5-year-old, or 10-year-old, how would you want your parents to treat you and each other?
LeFante – Having a child in common means that you will have to deal with each other for the rest of your life. You will (hopefully) attend a high school graduation, a college graduation, and wedding together. You will both be a hospital for the birth of a grandbaby. Do not be the family that has to have two sets of pictures. Do not be like my husband's grandmother, who, after being divorced for 40 years, told my husband not to sit her next to his grandfather (that "SOB") at his brother's wedding. Your children will be better for it.
Bring your legal questions about divorce to our monthly workshop, where our volunteers — an attorney, a therapist, and a financial adviser — share their insights.