Second Saturday
Join us for our next session. Get information and support from family counselors, divorce attorneys, and financial advisors.
The Trusted Divorce Resource for Women and Men since 1988
Serving the Triangle Since 2014: Raleigh, Cary, Apex, Wake Forest, RTP
Next Online Workshop:
March 11, 2023
Our Second Saturday Wake County team is committed to caring for the health and well-being of our community. Based on the current situation and guidance from local authorities, we will be offering online workshops on the second Saturday of every month until we can resume our in-person workshops. More detailed information regarding how to sign up is available on our Registration page. We hope all of you and your families stay safe and healthy during these challenging times.
Divorce Workshop


The Wake County Second Saturday divorce workshop is here to equip you with the tools, resources and information you need during this difficult time. We have put together a team of specialized expert advisers who have helped numerous families in Raleigh, Cary, Apex, Wake Forest, RTP, and throughout the Triangle area, navigate the separation and divorce process with positive outcomes. The workshop provides resources for helping the family cope with separation and divorce, managing the legalities of divorce and understanding the financial considerations of divorce.
Divorce brings on a storm of strong and unpredictable emotion when families are broken apart. You and your children will face many new and unfamiliar experiences that will evoke a wide range of feelings. At the Second Saturday seminar, you will learn about:
Resolving family conflicts without drama
Dealing with a hostile spouse
Creating healthy and open communication
Helping your family cope with the stress of separation and divorce
Building a healthy and nurturing single-parent home
Read more about coping with divorce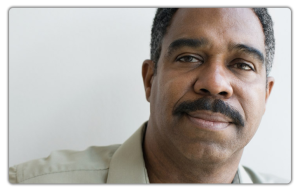 Divorce requires you to make difficult decisions that will affect your family's future for years to come—at one of the most vulnerable times of your life. Our Family Law experts will help you understand how to stay grounded and objective during the challenging legal process you will face.
Protecting yourself and your family
Preparing for court proceedings
Negotiating a fair divorce settlement
Minimizing animosity and unnecessary legal expenses
What to expect at a child custody hearing
Read more about legal challenges of divorce
Separation and Divorce create significant financial challenges that require new approaches to managing your finances. At the Second Saturday divorce workshop, you will gain an understanding of the financial fundamentals you will need to master:
Different options for separating jointly-owned assets such as your home and car
Managing marital debt after a divorce
Best practices for budgeting and record-keeping during separation and divorce
Understanding how divorce can affect tax liability
Developing a post-divorce financial plan