3 Statistics That Show Why Women Should Get Help with Divorce
Despite all the jokes about women leaving a marriage with cars, the house, and alimony, divorce is not often kind to women. As much as women continue to make strides in equality, divorce is one area where there's still work to be done. If you or a female friend or relative is considering or going through a divorce, consider sharing this information.
Stat: On average women earn 25% less than men over a lifetime.
What it Means: After a split, a man has more income to work with as he begins a new life. From money for retirement to everyday living, women simply earn less.
Tip: Make sure to consider career options and plan for the future when preparing for divorce. Make sure your attorney knows what your needs are so that alimony and child support can be adequately factored in.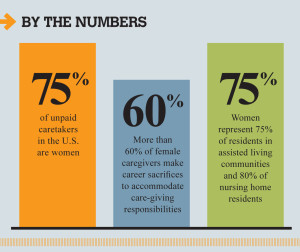 Stat: Women live longer than men.
What it means: After making less money over their lifetime, women are going to live longer, meaning they need more money saved up to last from retirement until death.
Tip: Speak to a financial planner as you prepare for divorce. He or she can discuss what you'll need to retire and how to reach that goal.
Stat: 66% of divorces are initiated by women.
What it means: Women often have the opportunity to prepare in advance for the financial split. Some don't, of course, opting for seperation suddenly after discovering a cheating spouse, for example. But if you do have time to prepare, don't waste it.
Tip: Contact a Certified Divorce Financial Analyst to help you figure out your financial path through divorce.
Questions about divorce? Join us at a Second Saturday workshop, or ask us on Twitter or Facebook.