Anyone facing divorce is nervous. A new path lies ahead and you are not quite sure where it leads. But women who have stayed at home for the past several years are often (understandably) more concerned about their futures. What will happen to me? What are my rights? We hear these questions each month in our divorce workshop.
Many unemployed women assume that alimony will be the answer. But in some cases, alimony is awarded only as a temporary holdover during the divorce period. In other cases, only a small amount is awarded, with the woman expected to make up the difference.
One lawyer shared some sobering anecdotes in an article published in Forbes about this issue:
"I've been in court where a judge would outright admonish my clients for not working or looking for work, telling them that 'care-taking for a child does not absolve you from supporting yourself.' … There is little sympathy for women who quit their jobs to stay home from the courts, particularly when the magistrate is a woman who has worked her way up as a lawyer — most likely having to put her own children in daycare to earn a seat on the bench."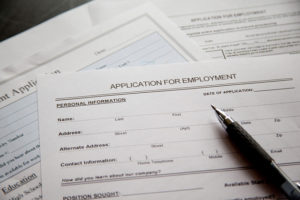 That sounds scary and harsh to women who made a joint decision with their husbands leave the workforce. However, there is good news for North Carolina residents: Although many states are changing alimony laws, alimony still operates here. Alimony depends on 16 factors, one of which is one party being dependent on another.
The most important thing you can do is speak to your attorney about your specific situation and whether you will be able to secure alimony payments. But it's also a good idea to assume you will need to find a job at some point after the divorce.  
However, whether you're unemployed or not, you are still entitled to:  
A division of the marital assets. Even if you are or were unemployed for a large portion of the marriage, you will likely receive some portion of the assets and property you and your partner accumulated.
Child support. If you and your partner have children and you become the main custodial parent, you will likely receive child support payments to help feed, clothe, and house them. The amount of these payments will vary by state and situation.
What questions do you have about divorce? Join us for our next workshop.