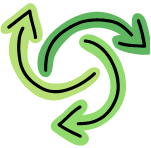 You may remember reading those articles about marriage and the importance of discussing children, finances and other big topics before tying the knot.
Untying the knot is no different. Embarking on divorce is a challenging process, full of legal loopholes, financial questions, and emotional turmoil. At Second Saturday Wake County workshops, we talk with men and women considering divorce. Here are three things we find that few consider:
1. Divorce is one of the biggest financial transactions of your life. Merging your bank accounts and paying bills together is easy to do. But separating yourself from your spouse is much tougher, especially for women, who still tend to make less money. Women also live longer, often end up as caregivers for parents, and frequently gain custody of children after a divorce. All that means it's a scary step for women seeking to live on their own.
2. The more you know about the divorce process, the less your divorce will cost. The most expensive divorces are those that take a long time, involve back-and-forth hassles, and more time in court.
3. Divorce is not an event; it is a process. While a marriage ceremony occurs in one day, divorce takes time, and there are many steps along the way. In North Carolina, for example, there is a mandatory one-year separation period. The day with come when, with a signature, you are officially divorced. But there's a lot to do to get to that point.
Prevent These Problems
Save yourself extra attorney billable hours by planning, preparing and planning some more — all before you even begin setting the process in motion. Here are three ways to start:
● Find a divorce attorney you can trust.
● Talk to a financial adviser.
● Find a friend, family member, or therapist who can help you through the emotional challenges that come with making a break and making big life changes.
Still have questions about divorce? Contact us with general questions or to learn more about our monthly workshops.