Divorce Story – My Second Saturday Wake County Catalyst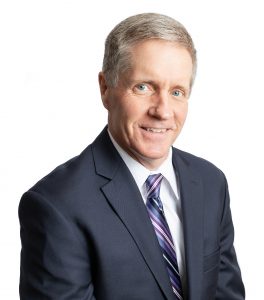 In 2006, a 70 year old client shared with me the story of her daughter's divorce. I'm really not sure why it struck a nerve with me. Maybe it was because her daughter was my age. Perhaps it was because I have two sisters. Or maybe it was because my wife and I have three daughters. I really couldn't put my finger on it, but I found it upsetting.
The Discovery
In January, her daughter (who had been married for more than 20 years) approached her in tears. Fighting through the tears she said, "Mom, Bill and I are getting divorced." "Why?" her mother asked. Her daughter said that she had received a document from the bank that she did not understand. When she called to ask what she had received, she was told that it was a tax form showing how much interest she and her husband had paid on a Home Equity Line of Credit (HELOC) in 2005. She said, "I do not know what you're talking about. We don't have a second mortgage!"
Her daughter drove to the bank and demanded to see the HELOC paperwork. Sure enough, the Branch Manager showed her a loan application submitted 10 months prior. It had both her and her husband's signatures on it. It was for a $100,000 line of credit. And she was told that the outstanding balance was $87,000. Her daughter was shocked and she told the manager that she had never seen the application before. She and the manager compared the signatures on the loan application with the signature on her driver's license. They were a match! And her signature had even been notarized! She asked the manager for a copy of the paperwork and left.
The Confrontation
When her husband got home that night she put the paperwork on the kitchen table and said, "What is this? What have you done? How did my signature get on this paperwork that I have never even seen before?" He was speechless. Then she asked, "And what did you do with $87,000? I don't see any new cars. I don't see a new addition to our house. Where is the money?"
He had been caught. He told her, "Our marriage has been in trouble for several years. I became lonely and depressed. A friend at work helped me copy your signature onto the loan documents and he notarized our signatures. I used the money to pay for trips with women and buy them expensive gifts. I am so sorry!"
The Outcome
My client went on to tell me that her daughter soon afterwards contacted an attorney and filed for divorce. And although her husband had stolen money from her, she did not press charges. Her therapist helped her realize that her former husband would always be the father of her children. She did not want them to find out what their father had done. And even though she had not taken out the HELOC, she assumed that loan and all of their other debt, as part of their divorce settlement. (At least she did not have to pay him any alimony.)
The Change
Over the next year or so, I found myself revisiting this story over and over again. How could something like this happen to a woman with her Ph.D.? Could this ever happen to one of my daughters or to one of my sisters? Every time I read an article about divorce, or whenever I heard about another couple that had decided to divorce, I thought about the women in my life that were close to me. The pilot light had been lit! As a CERTIFIED FINANCIAL PLANNER™ professional, I needed to find out how I could help woman like her.
I spent a lot of time talking with a close CPA friend of mine, Jon Strickland. (As an accounting professional, he performs business valuation work in preparation for divorce and testifies as an expert witness.) I vividly remember him telling me, "Bob, if you elect to travel down this path professionally, remember that the truth on these peoples' issues always lies somewhere in the middle."
Jon put me in touch with several Wake County family law / divorce attorneys. They were kind enough to field my questions about the financial implications of divorce. They told me that my client's daughter's "story" was not unique. A "violation of trust" issue is a very common catalyst for a divorce. Another theme they shared with me was one where one spouse keeps the other spouse "in the dark" about money. I even found out that there was a financial planning specialty in divorce, the Certified Divorce Financial Analyst™ designation. I obtained this designation and formally set off on my professional journey.
Several years later, I was introduced to Ginita Wall, CPA and Candace Bahr, CDFA, Co-Founders of Wife.org and the original Second Saturday Divorce Workshop program. All of us shared a passion for helping women like my client's daughter. In January of 2014 they asked me if I would like to "lead the charge" in Wake County, NC for the Second Saturday divorce seminar program. I said, "Of course I would!" And on October 11, 2014 we were off and running!
Robert T. Watral, Jr. (Bob)
CERTIFIED FINANCIAL PLANNER™ practitioner
Certified Divorce Financial Analyst™
Facilitator, Second Saturday Wake County
www.secondsaturdaywakecounty.com
Helping families in Raleigh, Cary, Apex, Wake Forest, RTP, and throughout the Triangle area, navigate the divorce process with positive outcomes.