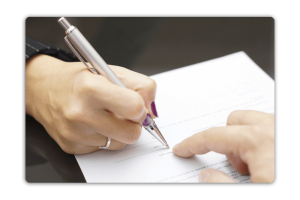 Our presenters are available to provide you with expert advice to guide you and your family through this confusing transition. Each presenter brings extensive professional experience assisting with the financial, legal and emotional challenges of the separation and divorce process.
Financial Planning
Robert T. Watral, CFP®, CMFC®, CDFA™, APMA®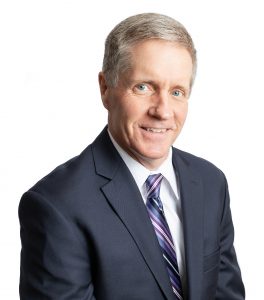 Certified Financial Planner™ practitioner
Certified Divorce Financial Analyst™
(919) 539-5468
Robert Watral (Bob) is a Certified Financial Planner™ practitioner and Certified Divorce Financial Analyst™ bringing specialized expertise that will help you to rebuild your financial foundation after divorce.  He will also be your seminar facilitator.  Click here to read more about Bob's inspiration for bringing this workshop to the Triangle.
Jessica M. Garcia, MBA, CDFA™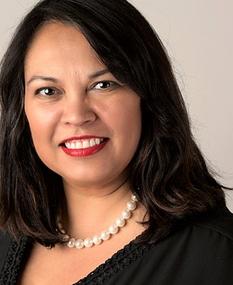 ​​​​​​​Jessica M Garcia has spent over 20 years in financial services of which half of those years were dedicated to helping clients preserve, grow, and pass on their wealth. During this time, Jessica noticed frequent opportunities to help women better understand their financial picture, particularly at different phases of life.
She started Brainstormingwomen, to put her experience, education, skills, and aspirations to work toward helping clients create a more active relationship with their finances. Through that work she further saw opportunity to help individuals going through divorce and completed training and testing to become a CDFA.​​​​ Read More.
---
Family Law
Our family law attorneys will help you understand the legal processes of divorce, separation, asset division, child custody and other important considerations.
Lynn Wilson McNally*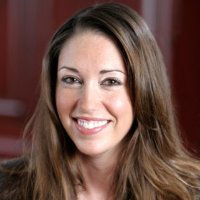 Sincere, organized and engaging are three words that describe Lynn Wilson McNally on a professional and personal level. Having begun her career as a paralegal working closely with clients on a daily basis, Lynn came to Smith Debnam as a summer law clerk intent on establishing herself as an attorney.  Her practice has grown as she has evolved into an experienced Partner in our firm.
Lynn is a Board Certified Family Law Specialist by the North Carolina State Bar Board of Legal Specialization and certified Family Financial Settlement Mediator by the North Carolina Dispute Resolution Commission. She has been named to the North Carolina Super Lawyers Rising Stars list for four years in a row. The Rising Stars list recognizes attorneys who are 40 or under, or who have been practicing for 10 years or less, who have attained a high degree of peer recognition and professional achievement. Lynn was nominated by fellow lawyers, who have personally observed her in action — whether as opposing counsel or co-counsel, or through other firsthand courtroom observation.  Read more.
---
Max R. Rodden*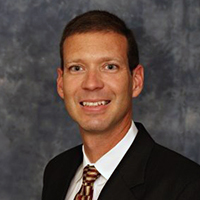 Max Rodden joined Smith Debnam's family law practice in Raleigh after practicing for over 15 years in a more rural area of North Carolina.  He takes a practical approach to family law by helping his clients understand how to minimize the expense and animosity in dealing with family issues, while guiding them toward reasonable decisions with their family's overall best interests in mind.
Max is a Board Certified Family Law Specialist by the North Carolina State Bar Board of Legal Specialization, and he represents clients in all aspects of family law including divorce, child custody and support, equitable distribution, alimony, prenuptial and post-marital agreements, and alienation of affection.  Max has participated in numerous mediations and arbitrations in family law and other civil litigation cases and also appeared in bankruptcy court to protect the rights of family law clients.  Read more.
---
Jenny Bradley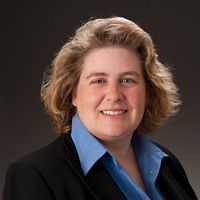 Jenny Bradley devotes her practice to working with clients in family law matters, including premarital agreements, separation and property settlement agreements, qualified domestic relations orders, appeals, and litigation involving equitable distribution, alimony, child support and child custody.  Jenny understands the financial and emotional vulnerabilities of her clients, and uses her experience with alternative dispute resolution to resolve many disputes without litigation.
Jenny is a dedicated professional committed to treating her clients with courtesy, compassion, and integrity. Admitted to the North Carolina State Bar in 1998, Jenny was certified as a Family Law Specialist by the Board of Legal Specialization in 2004 and a Family Financial Mediator by the Dispute Resolution Commission in 2005. In addition to being a mediator and collaborative lawyer, she has also served as an arbitrator, a neutral third-party evaluator, and a court-appointed referee.  Read more.
---
Mary Gurganus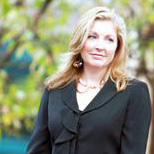 Mary focuses her practice on litigation. Mary graduated with honors from North Carolina Central School of Law. During law school, she was the president of the law school's Innocence Project, which investigates claims of innocence by inmates whose innocence may be proven using new technologies, such as DNA. Mary was also a member of the North Carolina Central Law Journal and Parliamentarian and National Delegate for the Phi Alpha Delta Law Fraternity. Mary completed her undergraduate degree at Loyola University in Baltimore, MD (Go Greyhounds!), where she majored in Business Management and Law. She is married and has three children.
As a teenager, I witnessed the unraveling of my family that ended in divorce.  What got played out is one party was disadvantage by underestimating what the other party would do to keep all of what two people created. Read more.
---
Justin Mauney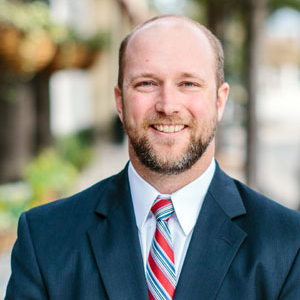 Justin L. Mauney, an attorney at Wake Family Law Group, was admitted to the practice of law in North Carolina in 2007 and focuses his practice on all aspects of North Carolina family law litigation and negotiation.
Justin received his Bachelor of Science in Business Administration from the Kenan-Flagler Business School at the University of North Carolina at Chapel Hill in 2004. In 2007, he received his Juris Doctor, cum laude, from the Norman Adrian Wiggins School of Law at Campbell University.
Justin was certified as a Specialist in Family Law by the North Carolina State Bar Board of Legal Specialization in 2012. He was recognized by Business North Carolina magazine as one of the Legal Elite in Family Law for 2013 and 2015, a distinction awarded to less than 3% to 5% of lawyers statewide.
A native of Cary, North Carolina, Justin currently resides in Cary with his wife, Sarah, and their twin children. Read more.
---
Ann-Margaret Alexander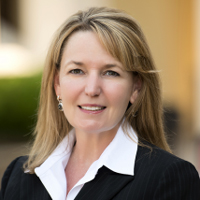 Since admission to the Bar, Ann-Margaret Alexander has devoted her practice to helping clients in family law matters, including custody, support, property division, divorce, adoptions, wills, estates and probate. Her clients are people who are enduring the most difficult times of their lives whether it is through a divorce or the loss of a loved one. Using her vast experience, she is able to assist clients to obtain a favorable result through mediation, negotiation or litigation. With a combination of patience, experience and knowledge she helps her clients resolve the case with the best possible outcome.
Ms. Alexander was admitted to the North Carolina State Bar in 1995. She is a graduate of North Carolina Central University School of Law where she graduated with Honors. While attending NCCU, she was a member of the North Carolina Central Law Journal and Phi Delta Phi Legal Fraternity. Ms. Alexander's received her undergraduate degree from the University of South Carolina. In 1997, Ms. Alexander was named "Outstanding Young Woman in America". She is a member of the North Carolina Bar Association and Family Law Section. Read more.
---
Andrea Nyren Doyle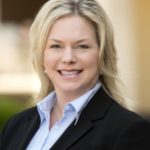 Andrea Nyren Doyle obtained her Juris Doctorate degree from North Carolina Central University in 1995, where she was an officer in the Phi Delta Phi Legal Fraternity. While at North Carolina Central School of Law, Ms. Doyle represented indigent clients in the law school's Civil Litigation Clinic. Ms. Doyle earned her Bachelor of Science degree from East Carolina University, where she graduated with academic honors.
Currently, Ms. Doyle is an active member of both the North Carolina Bar Association, Family Law Section, and the Wake County Bar Association. She was previously active in the North Carolina Young Lawyers Division from 1995 to 2005 serving on the Law Day Committee. Read more.
---
Divorce Counselors/Specialists
Our divorce counselors will share with you some important strategies for gaining mastery of the emotions that arise during the separation and divorce process and for years afterward. You will learn techniques for building a healthy and positive family environment after divorce.
---
Donna Moore, LCSW, Healthy Divorce Recovery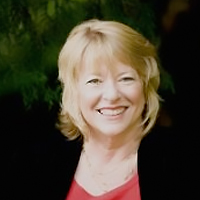 Separation and Divorce is difficult for everyone. It is a time of great transition in all dimensions of your life. You may feel isolated and without support. The bright side of divorce is that you can seize the opportunity to make your new life a success. Divorce recovery involves healthy grieving and embracing change. Therapy can help identify new goals, work through obstacles, and move you in the right direction. You can choose to receive the support you need and create the life you want through individual, family, or group therapy. Therapy services are available for both adults and children.  Read more.
Tina Lepage, Psy.D. Lepage Associates Psychological & Psychiatric Services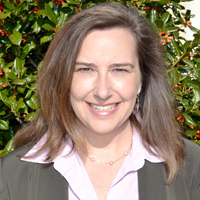 From the very beginning of her career with a B.S. in Child Development & Family Relationships, Dr. Lepage has been focusing on families, and she has extensive experience working with individuals, couples, parents, and children going through separation and divorce. Dr. Lepage completed both her master's thesis and doctoral dissertation in Clinical Psychology in the area of developing parenting plans, and is an expert in cooperative co-parenting and parallel parenting. Her combined experience in divorce transitions, child development, parenting plans, and conflict resolution make her highly sought out by people going through separation. She is skilled at helping within the traditional divorce model that most use, and is an advocate for the non-adversarial model of collaborative divorce.  Read more.
---
Kristen C. Wynns, Ph.D., Wynns Family Psychology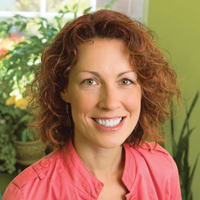 Expertise & Special Interests: Children and teens, parenting and co-parenting, high-conflict separation and divorce, custody, forensic evaluations, family therapy, married and unmarried couples therapy, ADHD, anxiety, Autism, Asperger's Syndrome, Academically Gifted Testing, Child IQ Testing, Educational Testing, Early Kindergarten Entry Testing, Learning Disabilities Testing, behavior problems, anger management, friendships, reunification therapy. Read more.
---
Lindsey Ohler, PSY.D., Lepage Associates Psychological & Psychiatric Services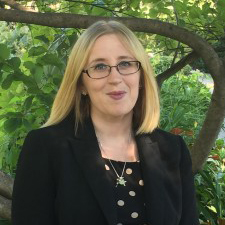 Dr. Lindsey Ohler has a doctoral degree in Clinical Psychology from Xavier University in Cincinnati, OH and has worked with children, adolescents, young adults and adults. Dr. Ohler has practiced in a variety of settings including private practice, businesses, community mental health centers, the juvenile court system, college counseling centers, inpatient facilities, outpatient hospitals, and a clinical research lab investigating the neurocircuitry of eating disorders.
Intervention Style: Dr. Ohler has an integrative style to therapy and individualizes treatment to meet each client's unique experience. She utilizes a client-centered approach while incorporating Behavioral, Cognitive Behavioral, Dialectical Behavioral, and Mindfulness-Based therapies.  Read more.
---
Lori C. Thomas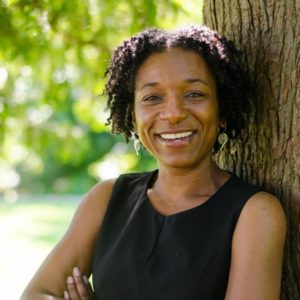 Lori C. Thomas, J.D., Ph.D., holds a doctorate in Clinical Psychology. She specializes in providing individual child psychotherapy services, child assessment services, child custody services and group therapy for kids, tweens, teens, young adults, and their families.
Dr. Thomas works with parents who have made the difficult decision to separate or divorce. As a family psychologist and mental health expert, her focus is on what is best for the children involved. Dr. Thomas provides custody consultations, Custody Evaluations, custody mediation, forensic services, collaborative coparenting services, parenting plans, supervised visitation recommendations, court testimony, Reunification Therapy, and other divorce and separation services. Dr. Thomas has specialized training as a divorce and custody mediator. She has been a court-referred mediator and provided private divorce and custody mediation services through a large group practice. This includes mediating custody & support and providing couples with written memorandums of understanding (which can be used as a guide for working with an attorney to create a divorce agreement). Read more.
---
Michael Garner, LMFT, LPC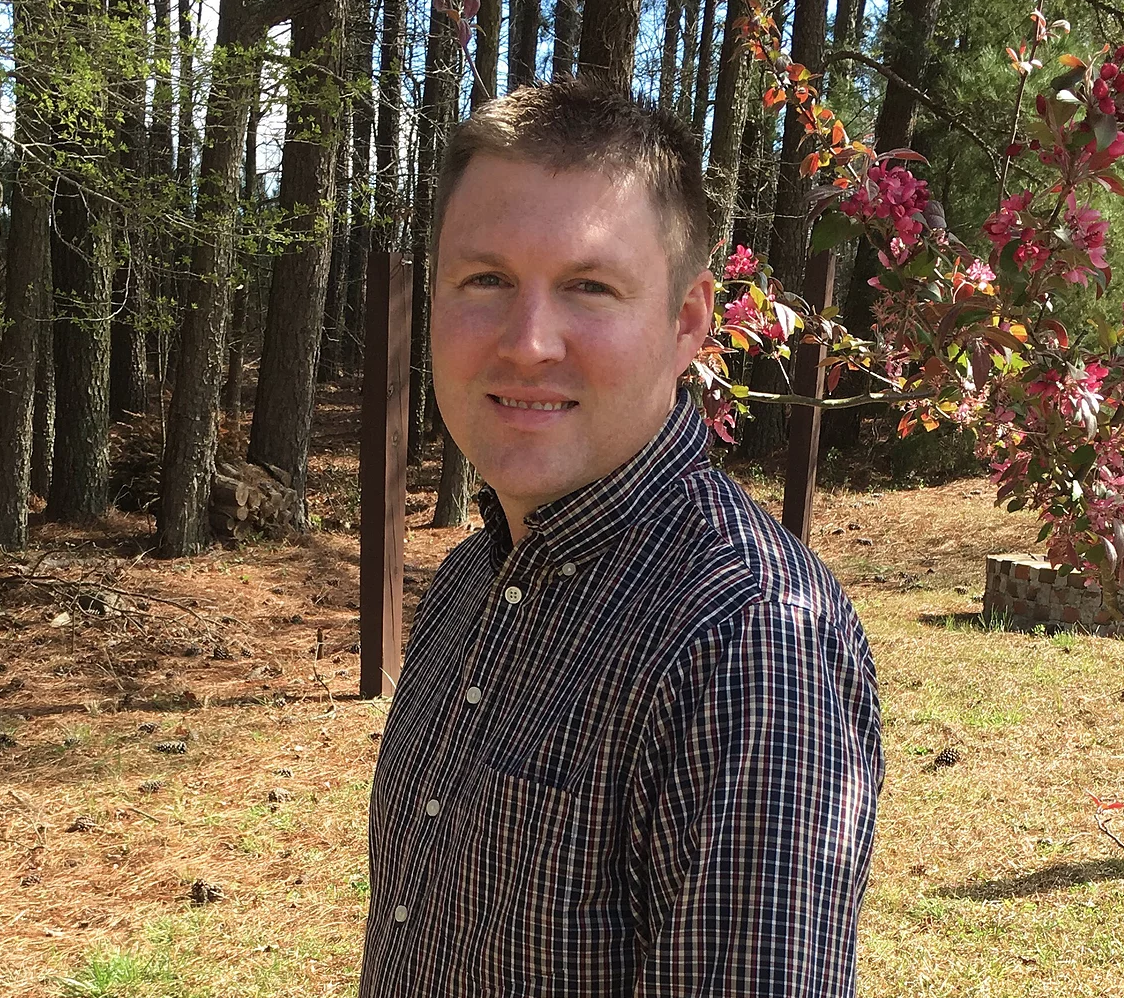 Michael Garner is a Licensed Professional Counselor (LPC), Licensed Marriage and Family Therapist (LMFT) as well as a Distance Credentialed Counselor (DCC). Michael earned his Master of Arts in Professional Counseling from Liberty University and his Bachelor's degree from Southeastern University.
Michael specializes in marriage and family therapy, including helping couples and individuals navigate relationships, parenting, blended family, communication and high conflict. He has extensive experience working with adolescent and parenting issues. His background includes nearly 15 years working with adolescents and their parents in several community organizations, which has provided him a great understanding of family, marriage, and parenting dynamics. Read more.
---
Lauren Bowman, LPCA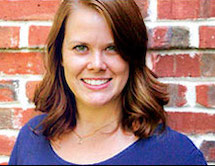 Lauren Bowman, LPCA, holds a Master's degree in Marriage and Family Therapy. She specializes in providing couples therapy, family therapy, child therapy, adult therapy services and social skills groups for kids, teens, and young adults.
Lauren incorporates a variety of therapeutic philosophies into her services (including family systems therapy, Cognitive Behavioral Therapy, Bowenian therapy, Solution Focused therapy, and more). She approaches therapy from a hope-focused perspective, incorporating an individualized approach to the therapeutic process.
Lauren also leads social skills groups for children, teens, and young adults throughout the year as well as week-long social skills day camps in the summer. Lauren graduated from Liberty University with a Master's degree in Marriage and Family Therapy. She has a passion for healthy relationships, inside and outside the home.
---
Erin Ballard, LMFT, BC-TMH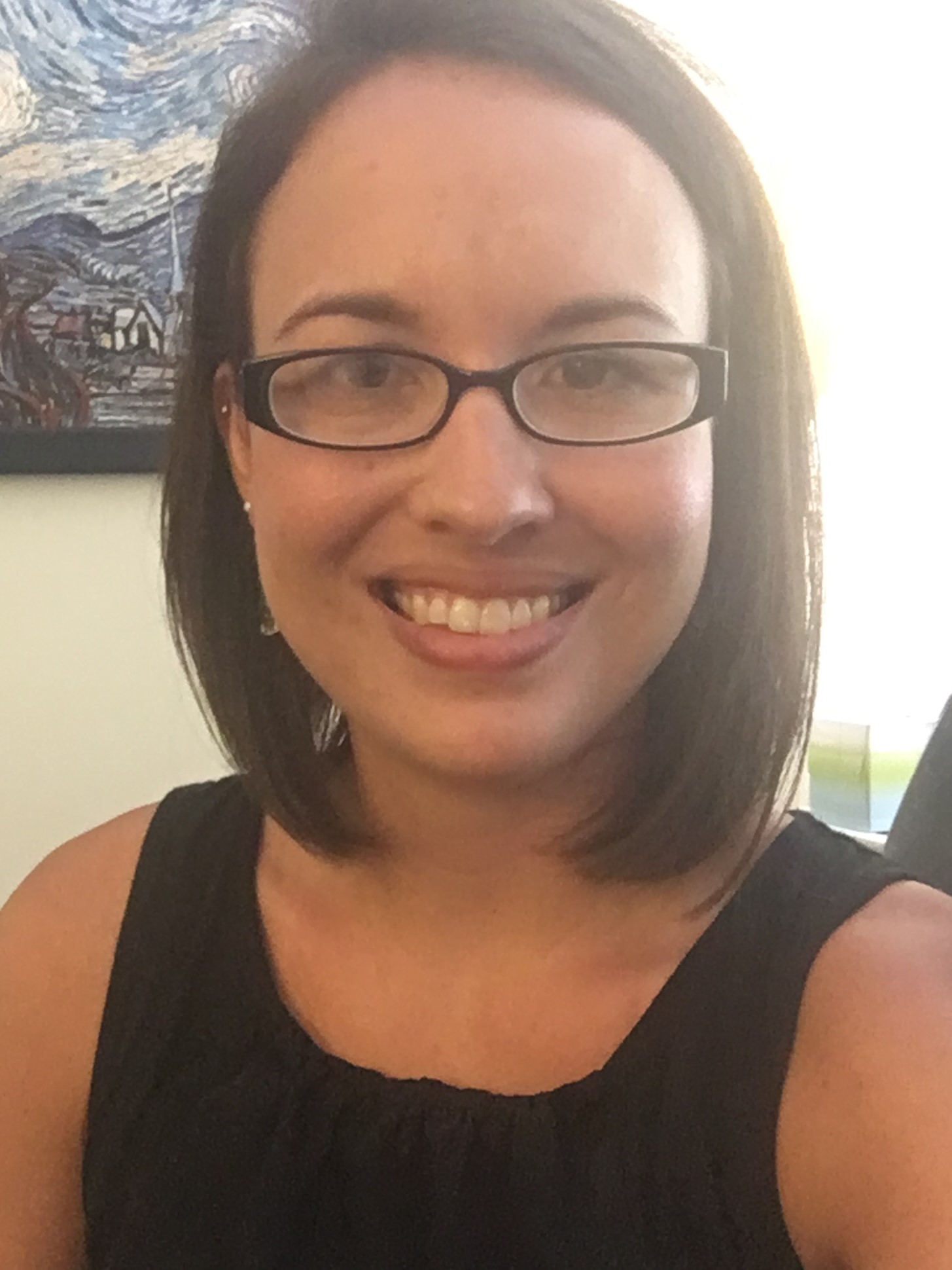 Erin Ballard, LMFT, BC-TMH is a Licensed Marriage and Family Therapist who is board certified to provide telemental health services throughout NC. Erin specializes in providing couples therapy, and works with couples in all stages of their relationship, including those contemplating or deciding to divorce. Erin supports the collaborative divorce model, and focuses on helping couples make a transition that is best for them individually and for their children. This often involves creating an amicable business-type relationship where the family can still thrive despite the marriage ending. Individual counseling is additionally provided in order to promote healthy grieving and the ability to adjust to the changes divorce brings. Erin is the practice owner at Family Solutions and Wellness Center, and her and her team of therapists work collaboratively to support individuals, couples, and children surrounding struggles related to parenting, separation/divorce, blended families, and high conflict.
---
Second Saturday Wake County
Helping families in Raleigh, Cary, Apex, Wake Forest, RTP, and throughout the Triangle area, navigate the separation and divorce process with positive outcomes.